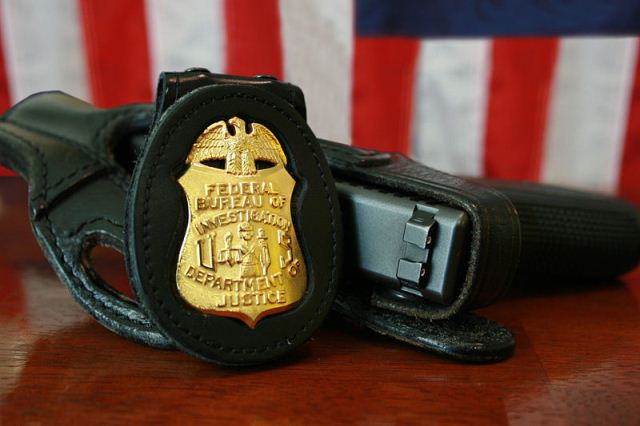 Ayanna Nahmias, Editor-in-ChiefLast Modified: 23:20 PM EDT, 25 June 2012
The FBI announced the results of a three-day operation during which 79 minors were rescued and 104 pimps were arrested. Today's announcement demonstrated that the problem of large-scale trafficking of children into sexual slavery is not limited to foreign countries.
This latest coordinated effort marked the sixth deployment of "Operation Cross Country," implemented to free children who became ensnared in the nightmare of prostitution through online media venues such as social media websites, chat rooms and text messaging.
Despite aggressive television, billboard, and internet campaigns warning parents and caregivers of the insidious tactics employed by increasingly sophisticated predators, young people continue to post personal information on the web at an alarming rate.
According to the website Internet Safety 101.org:
29% of Internet sex crime relationships were initiated on a social networking site. (Journal of Adolescent Health 27, 2010)
In 26% of online sex crimes against minors, offenders disseminated information and/or pictures of the victim through the victim's personal social networking site. (Journal of Adolescent Health 47, 2010)
33% of all Internet-initiated sex crimes involved social networking sites. (Journal of Adolescent Health 47, 2010)
72% of teens have a social networking profile and nearly half (47%) have a public profile viewable by anyone.
Frequently children in 4th-6th grade levels engage in social networking activities. In the process they post personal, potentially exploitable, information about themselves online. Specifically, and within the last school year: 16% posted personal interests online, 15% posted information about their physical activities and 20% gave out their real name. In addition, 5% posted information about their school, 6% posted their home address, 6% posted their phone number and 9% posted pictures of themselves.
Teens often include the following information on their social networking profile.
Real age (50%)
Photos of themselves (62%)
City they live in (41%)
School name/location (45%)
Videos of friends (16%)
Videos of themselves (14%)
Their cell phone number (14%)
Places where they typically go (9%) (Source: Internet Safety 101.org)
The majority of the children rescued were girls between the ages of 11 and 13, but there were some boys. Most of the children were enticed by the promise of greater liberation from parental authority, while others were tempted by things as inconsequential as cell phones or other minor gifts.
As with most human trafficking cases, once captured the victims remain enslaved through psychological abuse and torture. Many are told that either they or their loved one will be killed if they try to escape or contact the authorities. The children freed during this operation are at the beginning of their journey to freedom.
Though these children have been physically freed, they have a long road ahead of them to achieve physical and psychological healing. Previous reports state that victims liberated during previous phases of "Operation Cross Country" have had severe difficulties adjusting and in some cases their behaviors were so anti-social that battered and abused and runaway shelters refuse to admit them.
These raids are a promising start and hopefully the American public will continue to increase its national and international awareness, advocacy and support of the hundreds of thousands of children who fall victim to perfidious sex traffickers every day.
Follow Nahmias Cipher Report on Twitter
Twitter:
@nahmias_report
Editor:
@ayannanahmias
Related articles